Ahead of the 44th Federal Election, candidates continue to talk about the cost and reliability of telecoms in canada. 
Here's how each candidate running for parliament's Haliburton-Kawartha Lakes-Brock seat answered the following question:
Connectivity is a big issue for many in the riding. What will you do to cut down on dead spots and ensure everyone has access to reliable internet and cell connectivity?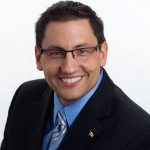 Conservative incumbent Jamie Schmale says the Conservatives plan to: hold the big telecom companies accountable for anti-competitive behaviour and practices that hurt consumers; promote competition by allowing foreign telecommunications companies to provide services to Canadian customers, but only if their host countries allow Canadian companies to do the same; building infrastructure to connect all Canadians to high speed internet by 2025, including in rural areas; and "promote investment" in communications on a local and regional level to reduce dependence on the national telecommunications giants.
"Access to reliable internet is a necessity, and during my tenure as this region's federal representative, I have heard from constituents across Haliburton-Kawartha Lakes-Brock on the need for readily accessible and affordable internet. This issue is very important to me, and I have repeatedly expressed my concern about this issue in the House and questioned the Liberals on when we can expect some progress on this very important issue."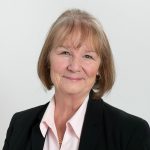 Liberal candidate Judi Forbes says: 
"This pandemic has shown us that we need reliable internet and we really need it in our rural communities because that's how people are doing business these days." 
"I honestly curse the internet at least twice a day, I live in a pocket that with very few homes so you know our internet providers are not necessarily Johnny on the spot to get that fixed for me and as you know as we are having this interview I'm driving through some rural parts of this riding we keep losing one another. So yes we must fix it. There are companies that own the broadband rights to different parts of this riding and the Liberals are moving forward with a "Use it or Lose it plan". So if you have the rights, fix it or lose your right to it."
"We have to force our big telecom companies to finish the work that has been started and certainly the Liberal government has put millions of dollars into rural internet and connectivity. 
As a matter of fact as we speak the northern part of Kawartha Lakes is getting broadband and I want to give a shout out to the provincial government for working hand in hand with them in order to do this. It is absolutely incredibly important to have internet and broadband access just so companies can do business. We can't have "dial up" anymore."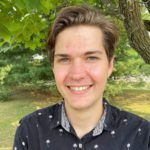 New Democratic Party candidate Zac Miller says that firstly, an NDP government would require telecoms companies to lower their prices and offer a low price plan with full minutes and unlimited data, to allow citizens to meet their basic needs. 
Miller says the second thing the party would do would be to "provide a public telecommunications system to rival that of the larger telecoms companies." According to Miller, the government could do it better and cheaper than existing corporations, and government contracts would employ many people.
"Connectivity, internet service, is now basically a human right because we need it for so many things now," says Miller. "We're still waiting for these private corporations to do the right thing, something that they're supposed to do, and they're not; I think it's time for the government to step in."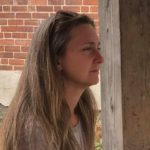 Green Party candidate Angel Godsoe says she's very familiar with the issue of poor connectivity in rural areas.
"Tell me about it! When an important zoom is coming up I keep checking the weather, because if it's raining, forget it. Covid taught many of us that they can work well from home, and many will continue to do so. And we learned that education can happen, at least in part, on-line. But this demands quality, reliable internet connection across the country." 
"The GPC will enact a universal broadband strategy to give Canadians across the country and in remote  areas access to reliable internet. And the GPC will continue to push for affordable, consistent rates for internet access."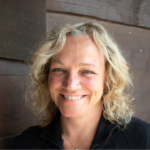 People's Party candidate Alison Davidson says cutting corporate taxes would encourage local investment in the telecommunications industry, creating competition for the big three telecoms companies. 
"There's maybe three telecom companies that pretty much run it all in Canada, and they make that money, they could be putting up more towers in rural, underserved areas, but they do not have to because there is no competition," says Davidson. "I really think that if we created a market where people could compete, people would get out there and hustle, and start putting up towers in new places, and come up with new technologies like the satellite stuff." 
Davidson adds that the government needs to cut back on its spending, and people need to get back to work to make any of this possible from an economic standpoint.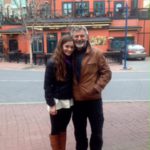 Libertarian candidate Gene Balfour says he's familiar with the experience of working from home in a rural area, as well as the problems posed by poor connectivity. According to Balfour,  telecommunications technology is vital infrastructure that should be a government responsibility, similar to roadways. He says tax dollars should be used to subsidize the installation of telecommunications infrastructure.
"I have no problem with getting everyone to share in the cost of technologies that will make us all prosperous," says Balfour. "As a guy with 42 years working in the IT industry, I'm a big fan of productivity-based technologies like communications technology… I understand just how complex it is and how important it is to a thriving and robust economy."