A local girl's bake sale fundraiser raised $1,060 dollars for relief efforts in Ukraine.
Six-and-a-half-year-old Grace Thomas– along with her parents Ben and Cassie, and three-year-old brother William– spent her Saturday morning at her grandparent's Twelve Mile Lake house, selling baked goods, lemonade, and crafts for the cause.
"I don't think we've heard her say thank you so much. She knew a lot of the people that came by," says Ginger Kulas, Grace's grandmother. "It's wonderful that she did this. I was so surprised and proud of us that she came up with this idea because she planned it. She sat down, and said 'this is what I want to do, I think we should have something like this'."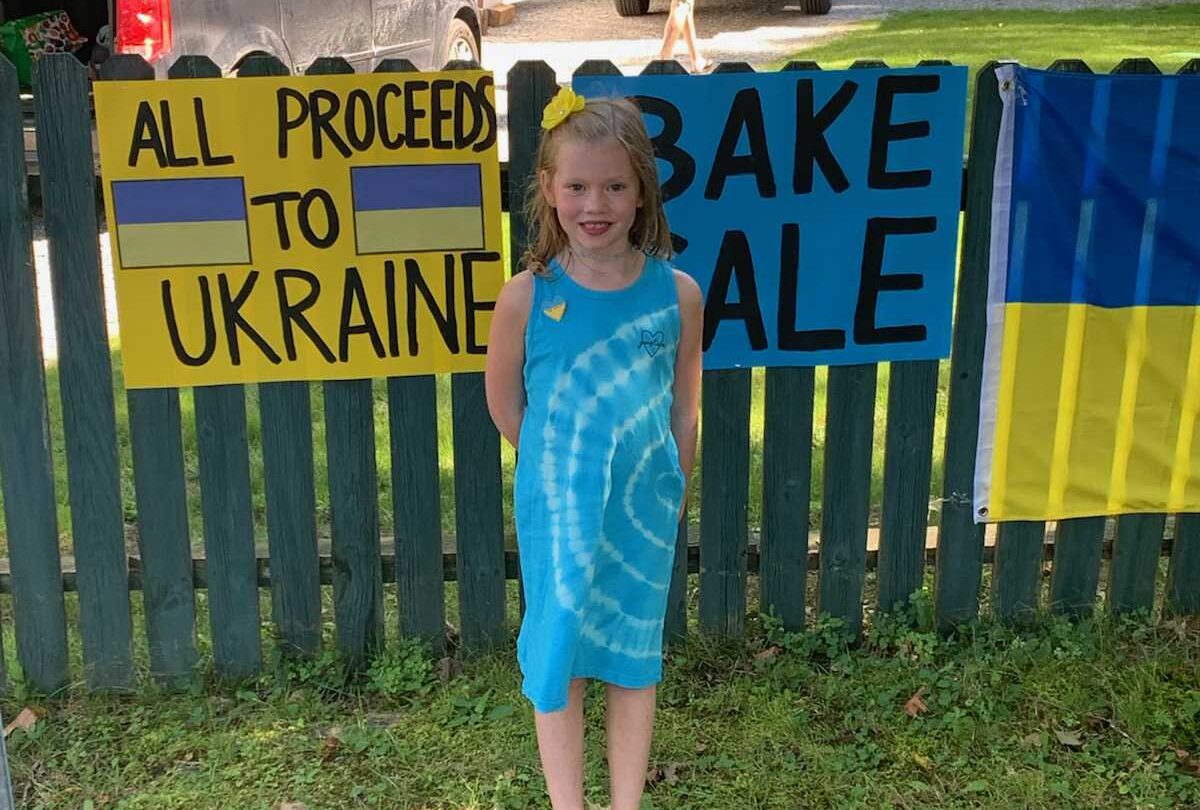 Ginger says Grace had a hand in everything from baking cookies and pies to making lemonade and crafting Ukrainian pins and bracelets.
Grace's grandfather Bill Kulas says the family has many relatives in Ukraine and is keeping in close contact with them. He says Grace is well aware of the situation overseas and was very happy that she was able to help.
"Oh my gosh, she was just thrilled. She was beside herself," says Bill. "All of the family are very proud of her efforts doing this very worthwhile fundraiser, that's for sure."
Ginger says the fundraiser was scheduled for 11:00 a.m. to 2:00 p.m. but sold out within an hour. After that, she says people continued to stop by and make donations.
According to Bill, the money will go to the Canadian Red Cross, with additional donations made to a relative in the country who is shuttling food and medical supplies, such as insulin, to the front lines of the war.
Bill says Grace is tuckered out from all her hard work, but isn't ruling out future fundraisers.
"Certainly the sooner we get rid of Putin and his illegal war in Europe, hopefully, we will do away with the fundraisers," says Kulas. "But for now, certainly we're doing what we can to raise as much as we can to help those in need."
The family says anyone who'd still like to help can donate to the Canadian Red Cross.