As the 44th Federal Election approaches, affordable housing continues to be a major talking point amongst candidates. 
Here's how each candidate running for the Haliburton-Kawartha Lakes-Brock seat in parliament answered the following question;
If elected, what is your plan to work with the governments and residents in the riding to create a solution for affordable housing?
The Conservative Party of Canada's candidate Jamie Schmale, the incumbent MP, said a big part of why homes are getting harder for Canadians to afford is that we are not building enough homes to keep up with Canada's growing population.
"Also, there is a lot of foreign money flowing into  Canada's housing market; foreign investors are sitting on the investments and leaving homes empty,  pushing prices up and putting homeownership out of reach for more and more Canadians,"
Canada's Recovery Plan will address this issue by "Implementing our plan to build one million homes in the next three years, review the extensive real estate portfolio of the federal government – the largest property owner in the country with over 37,000 buildings – and release at least 15 percent for homes, build more homes near publicly funded transit, provide more Canadians with a path to homeownership by making it easier for more families to get a mortgage and ban foreign investors from buying homes here if they are not planning to move to Canada.
Schmale added, as well as encouraging foreign investment in affordable purpose-built rental housing for Canadians, the party plans to stabilize the real estate market by increasing the number of homes being built and addressing unfair and corrupt practices that have driven up prices, such as money laundering. He adds this is also to address the soaring cost of renting a home by partnering with municipalities and the private sector to bring new rental units into the market and to be a reliable partner in addressing the housing needs of Indigenous communities and implement a "For Indigenous, By Indigenous" housing strategy in the spirit of reconciliation. 
He finished by saying that simply put, a successful federal housing strategy cannot be defined by the number of tax dollars spent,  but by the number of Canadians who are able to access the homes they need. We must change the  Liberal mindset of "we are a very safe market for foreign investment but not a great market for  Canadians looking for choices around homes". Canada's Conservatives will never tax Canadian capital gains on the sale of their principal residence, something many within the Liberal Party are threatening to do. We are committed to putting a stop to federal paternalism and instead partnering with Indigenous communities and empowering Indigenous peoples with the autonomy to meet their own housing needs.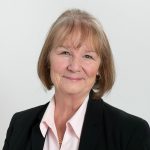 The Liberal Party of Canada's candidate Judi Forbes said:
"Affordable housing is a huge election issue with the liberals, in fact, they put it into the top five bucket. So they have quite an extensive program to help people find affordable homes.  And one of the things that we are doing that none of the other parties are doing is that we are actually increasing the supply of homes. Because if you are a student of the economics you know that is often determined by supply and demand. And we know that there is a demand for housing and one of the ways to reduce that is by increasing the supply of housing So the Liberals plan to build 1.4 million new homes in order to increase the supply they're also looking at renovating offices because so many people are working from home that a lot of them are empty so turning office space into affordable housing is another thing they're looking at,"
She added, "One of the other things we are looking at in order to increase housing is to make it possible for different generations to live together. So you know parents may have a big home that they are thinking of moving out of, the children are looking for a home, get those generations together in that large home by maybe adding another kitchen downstairs so that you can have a downstairs apartment for either the parents are the children,"
She says this is something that is kind of near and dear to her as "during the pandemic, my kids moved home and even though we are cohabitating pretty well In our home it would be great to do a little bit of a renovation and let them have their own kitchen and their own sitting area in the lower level of our home."
"Obviously, if people cannot find work, they can't afford to find a place to live. If their salaries are low, they have to work more than one job in order to make their rent and it's a difficult thing, and that's why the Liberal government is also looking at increasing some wages; for example, looking to increase PSW's wage to 25 an hour," Forbes said. 
"The Liberals have already raised the minimum wage for federal employees to 15 an hour. So a little more money in your pocket can maybe make the difference between affording a home and not. The other thing that many Liberal candidates, including sitting MP's, are looking at, pushing forward and is kind of bubbling up in the Liberal policy is Universal Basic Income. So something like that can really he;p families stay at the home that they are in if some kind of disaster happens or perhaps afford something else. "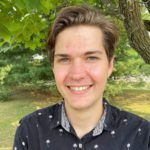 The New Democratic Party's candidate Zac Miller said one party focus would be to give municipalities money for affordable housing via the Canada Mortgage and Housing Corporation, as has been done in the past.
"It happened in Lindsay in the 1950s and 60s to great success, and I'm pretty sure it could be replicated in 2021," says Miller. "That's a big problem solver, giving municipalities more money so they can build affordable homes according to the development metrics they have set."
Miller says he would also be in favour of vacancy taxes on empty homes, as well as implementing safeguards to stop foreign buyers from snatching up property in Canada.
"To curb housing prices, increasing supply is definitely one way to do that, but [so is] making sure that foreign speculators that buy the property and leave it vacant aren't allowed to do that," says Miller. "That's another home that can't be used for students, or families, or someone who wants to actually buy a home."
According to Miller, the federal NDP's plan goes "above and beyond" what the Liberal government has announced over the past six years. It includes a promise to build 500,000 affordable homes.
The Green Party of Canada's candidate Angel Godsoe said "Safe and affordable housing is a human right – The GPC will make sure the Guaranteed Livable Income will go far to help Canadians meet their monthly costs,  including housing, ensuring the policy of "housing first" is utilized (homeless people into homes) and building more affordable housing,"
Godsoe adds, "as well as increasing funding for cooperative and supportive housing, encourage provinces to continue the eviction freeze until the end of the pandemic, demand a rent freeze post-pandemic for at least a year and launch a massive program in building retro-fits including residential."
She finished by saying, "The GPC will ensure all housing in indigenous communities is built following principles laid out  in the UN Declaration on the Rights of Indigenous People,"
The People's Party of Canada's candidate Alison Davidson said "People have to be able to work to buy a house or pay their mortgage or rent. We need the economy to be prosperous for people to build houses and get the ball rolling."
"From everybody that I've spoken to, everybody is looking for workers, like in carpentry, definitely in places like McDonald's and Tim Horton's and places like that. It's actually been difficult finding people to work. It's kind of antidotal on my behalf, but it seems like there is plenty of work for people who want to get out there." Davidson added,
"The only thing that's going to make it difficult, I've talked to several people today that are worried about losing their job because they don't want to get vaccinated. So that's going to be awful, with unemployment, I don't even know that's going to work, it's kind of scary to think about,"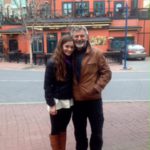 The Libertarian Party of Canada's Gene Balfour said the housing crisis is mainly a result of government policies and over-regulation within the housing market. According to Balfour, government overspending has resulted in supply being unable to keep up with demand, which is reflected in the cost of living and has only gotten worse during the pandemic.
"When you overly regulate any aspect of the economy, you ask businesses in that sector to accommodate for those regulations," says Balfour. "That accommodation has a cost to it, so when you drive up the cost of a business operating efficiently because it has to now comply with an excessive number of regulations, those costs get absorbed and they get passed onto the consumer."
He says his approach would involve cutting back on taxes and regulations to reduce the influence of every level of government on the housing market. He also calls on young people to petition for less government, as they are the ones most affected by the housing crisis.
*With files from Mathiew Reisler and Martin Halek