With the now thousands of unmarked graves near or on the grounds of former residential schools, there have been renewed calls for Indigenous relations to improve. 
Ahead of the 44th Federal Election, candidates continue to talk about how to improve and work on the country's relationship with Indigenous Peoples. 
Here's how each candidate running for the Haliburton-Kawartha Lakes-Brock seat in parliament answered the following question:
If elected, how will you work to promote Indigenous history in our community?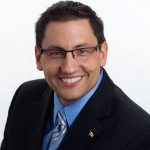 Conservative incumbent Jamie Schmale says:
"Canada's Conservatives acknowledge the deep sorrow and mourning that all Indigenous people and survivors of Residential Schools are experiencing. Our hearts grieve for the Indigenous communities who are sharing in this trauma. These discoveries are a sombre reminder of the devastating and harmful effects that residential schools had, and still have, on many survivors today and need to be addressed.
The call for improved relations with Indigenous people has been heard by Canada's Conservatives and the horrors of the unmarked graves have only further emphasized the immediate need to deliver on the  Truth and Reconciliation Calls to Action. This is why we have called for a swift timeline and funding to  deliver actions 71-76 involving missing children and providing healing for families."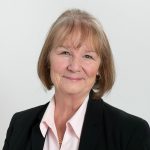 Liberal candidate Judi Forbes says:
"Every time new unmarked graves are uncovered I believe this country grieves again and more. It is a terrible dark patch of our history and the Liberal government is funding the search for unmarked graves at or near residential schools and also searching for unmarked graves near what was referred to at the time as Indian hospitals. So we are actively searching for the remains of family members of the Indigenous communities. 
The other thing we're doing is making incredible progress on the recommendations of the Truth and Reconciliation Commission, the calls to action. We have made progress and many have been completed of 80 percent of those calls to action of which the federal government is wholly or partially responsible. And we are working really closely with the Indigenous communities to forward their culture and ensure that they move forward with their own customs and government and methods of child care as evidenced by the arrangement that we made in Saskatchewan. 
We are working really hard with the Indigenous communities, the First Nations, Metis and Inuit communities in this country to have full reconciliation with them and I think that that is something that the Canadian people fully expect us to do. 
The Indian act is something that actually if you go back in history far enough you'll know that Pierre Trudeau tried to abolish the Indian Act. And it is something that is still hanging over our heads that we have to take action on. We have to work on our Indigenous people across this country to make laws and agreements that are fair and to find a fair and equitable solution that works for everyone. I hate the name of that, whenever I say it makes my skin crawl; let's have legislation that brings everyone forward including the Indigenous peoples of this country."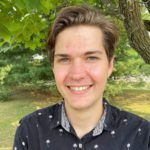 New Democratic Party candidate Zac Miller says the federal government needs to immediately implement both the United Nations Declaration on the Rights of Indigenous Peoples and the Truth and Reconciliation Commission's 94 Calls to Action.
"It is a tragedy finding those unmarked children's graves at residential schools, and for there to be reconciliation, we need to recognize the genocide that was carried out by religious institutions and the Canadian government since Confederation and before," says Miller. "It's time to find every child and bring them home to their families, give them their closure."
According to Miller, the NDP would establish an action plan on Indigenous reconciliation to make sure Indigenous cultural rights, land rights, treaties, self-determination, and self-governance are respected. The party would also work to hire a special prosecutor to investigate Canada's treatment of Indigenous Peoples.
On working relationships, Miller says he's been in contact with the Mississaugas Of Scugog Island and Curve Lake First Nation. He also says he would work to protect Indigenous languages and repatriate Indigenous artifacts.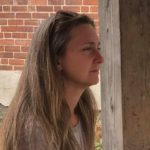 Green Party candidate Angel Godsoe says:
"Another horrible, but necessary, lesson learned. Let's thank social media for making common knowledge what has been known to (and ignored by) our leaders for decades. And let's recognize that HKLB first became inhabited by people 12,000 years ago and is based in the territory of the Michi Saagiig Anishnaabe. 
Indigenous people have waited too long for justice. Truth, justice and reconciliation must be at the core of our post-pandemic recovery. Indigenous sovereignty must be respected.
I would ask the local Indigenous people how best to promote their history in HKLB. The GPC will pass UNDRIP (United Nations Declaration of Indigenous Peoples) and ensure compliance throughout Canadian Legislation and Policy Making. The GPC will implement the recommendations of the Missing and Murdered Indigenous  Women and Girls Inquiry. The GPC will follow the Truth and Reconciliation Commission's 'Calls to Action' • The GPC will prioritize funding the programs indigenous groups identify as required to return  to a new reality,"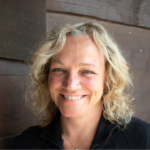 People's Party candidate Alison Davidson says:
"I really think we should uncover everything that happened in the residential schools and on the reserves and everything. We need to know exactly what happened and it's horrible and sickening but we need to know so it doesn't get repeated and I think that all Indigenous People deserve to know and deserve for all of us to know and as far as relations with indigenous yeah I think we need to replace the Indian Act because it's out of date. 
I think that the Indigenous People should be treated with respect, fairness and equality. They are smart people, they are creative people, they know what's best for them and we need to listen to them and work with them to figure out how we should go forward from here and make a new agreement."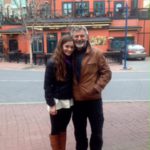 Libertarian candidate Gene Balfour says the government should work to integrate Indigenous communities into the "modern economy" by cutting back regulations and taxation which harm their chance to succeed.
"I think a lot of the problems that have impeded [Indigenous] populations from being successful fall back on government policy," says Balfour. "I think a lot of government policies have been unsuccessful, in many cases they've been harmful." 
According to Balfour, investigations into the unmarked graves at residential schools should be funded and conducted by interested individuals rather than the government, and that the matter should not be political.
"They found these graves, but we really don't know the facts about these graves," says Balfour. "We don't know whether these were abuses of children, we don't know whether they were legitimate burial grounds. Right now, there's a lot of uncertainty about that topic."