Federal candidates have continued to discuss the topic of long-term care ahead of the election. 
Here's how each candidate running for the Haliburton-Kawartha Lakes-Brock seat in parliament answered the following question:
The pandemic has shone a light on long-term care and the poor care some of our seniors are receiving. What will you do to improve the care seniors are receiving at long-term care homes?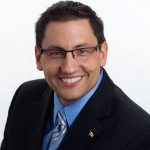 Conservative incumbent Jamie Schmale says his party would: 
increase the limit of the Home Accessibility Tax Credit to $10,000 per person and allow seniors or their caregivers to claim the Medical Expense Tax Credit for home care;

introduce a Canada Seniors Care Benefit of $200 per month per household for Canadians living with and taking care of a parent over 70;

work with provinces to develop best practices for long-term care;

devote $3 billion over three years to renovate care homes;

partner with non-profit organizations that provide long-term care;

give immigration priority to those who can work in long-term care or homecare;

support doubling the Canada Workers Benefit up to a maximum of $2,800 for individuals or $5,000 for families, allowing seniors to gain more from working past retirement;

mandate that companies fully fund their pension plans before paying bonuses to executives, do not convert pension plans into annuities, and are transparent about the funding of their pension plans. 
"The pandemic has indeed shown that more must be done to support our seniors. We recognize the  failures of Canada's Long-Term Care system and the shortages it has faced for years. The pandemic has  shown just how deadly those shortages can be. Canada's Conservatives have a plan to help seniors stay in  their own homes, improve the quality of Long-Term Care, and maintain financial security for seniors by ensuring that their pensions are secure."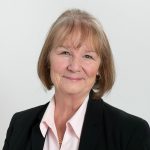 Liberal candidate Judi Forbes says her party will continue to keep seniors in mind, adding that the Liberals lowered the age to qualify for old age security from 67 to 65, increased the Guaranteed Income Supplement and old age security benefits, increased again for those 75 and older.
"The topic of long term care is near and dear to my heart: I do a lot of volunteering at a local LTC facility, it's partially self serving because my mother lives there and I want to make sure she has the best quality of life she can," says Forbes. "There were several LTC facilities in this riding, Bobcaygeon being one of them, that were devastated by the pandemic. The lack of staffing, PPE and direction and the lack of the provincial government to send in help even though military and Red Cross help was offered, they did not take the federal government's offer of military or Red Cross help to devastating results. We just cannot have that, these are seniors that have built this country and we owe it to them to care for them."
"I need to also give a shout out to the staff at Ross Memorial Hospital in Lindsay who went above and beyond sending staff and supplies to LTC homes to help them out during the worst of the pandemic," says Forbes.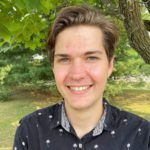 New Democratic Party candidate Zac Miller says the NDP will move long term care from a for-profit system to a government-run system, and establish national standards for long term care: something he's fought for locally as founder of the Kawartha Lakes Health Coalition. 
"These homes were chronically underfunded or mismanaged by the corporations that run them well before COVID-19; back in the 90s, my great grandmother was dehydrated for four days," says Miller. "Private corporations have given up their rights to have any say on this issue, with what was exposed during this pandemic, and I think it's time for the government to step in and tell them 'enough is enough'."
According to Miller, national standards would ensure that both patients and workers have their needs met, inspections are followed, and management is held accountable. He says this would include a mandate to give each patient a minimum of four hours of care, and lower the number of patients in a room from four to two.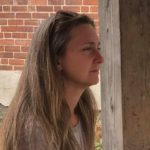 Green Party candidate Angel Godsoe says "COVID-19 offered all of us the opportunity to see, first-hand, how broken the LTC system is in this  country. It was a horrible lesson, and embarrassing that it was necessary."
Godsoe says that for seniors, her party commits to: 
start a national inquiry into pre-pandemic seniors' care; 

make seniors' care public sector and non-profit only; 

offer more housing options for seniors, including expanded homecare; 

implement national standards of care and staffing; 

fund transformative dementia care; 

negotiate agreements of care with the Ontario government through the Council of Canadian Governments; 

fully fund high-dose flu vaccines and expansion of pneumococcal coverage for all Canadians over 65.  
For long-term care workers, she says the party supports: 
investing in professional development and specialization training; 

increasing spaces for patients under quarantine, access to rapid testing, and appropriate personal protective equipment; 

establishing national guidelines for personal support workers covering minimum staffing levels, more full-time staff, and proper compensation for staff.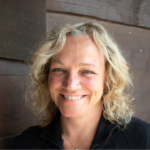 People's Party candidate Alison Davidson questions why existing regulations for long-term care homes are not being met, and why upgrades to the homes are being postponed.
"I've heard a bit about options where seniors can have home care and make it so if there are family members that want to take care of them there's some support for that; I don't think they all have to go to a home," says Davidson. "I think there are a lot of options we can explore. I don't think it just has to be the great big nursing homes, there are definitely options that we can look at, but we have to make it flexible for people to choose what they want to do instead of making a one size fits all type of thing."
Davidson adds that provinces should have more autonomy in spending federal money given to them for healthcare.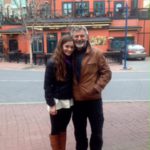 Libertarian candidate Gene Balfour says he would examine best practices for long term care homes and advocate locally for their adoption, but he doesn't think government regulation is the answer.
"A lot of it will have to be solved individually; it's not something that can be mandated or supervised by the government, because generally the government doesn't do a very good job of things like that, " says Balfour. "The fact that the government's been overseeing this industry for a long time and there's been a lot of upsets regarding long term care facilities tells you the government has not been very successful."
According to Balfour, any for-profit long term care home that provides poor service will not remain in business for long, and government funding is the only thing that keeps bad facilities afloat. He says relying on the government to fix long term care has stopped people from considering solutions from the private sector.
**with files from Mathew Reisler, Martin Halek and Mo Fahim