Our area's two Terry Fox Runs will stay virtual for another year.
On Sept. 18, the Minden and Haliburton runs will see participants "move their way" within their own circles to raise money for cancer research.
Sharon Stahls, organizer of the fundraiser in neighbouring Huntsville, says this year's campaign is "I'm Not a Quitter."
"In 1980, when Terry Fox was on his Marathon of Hope, he said, and I quote, 'no one is going to call me a quitter'," says Stahls. "So the foundation picked up on that [quote]. And how perfect is that, coming out of a pandemic?"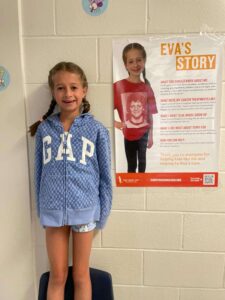 School-based Terry Fox Runs take place on Sept. 23. Trillium Lakelands District School Board student Eva Johnston is the face of school runs across the country, having survived a leukemia diagnosis at the age of three. Eva, now nine-years-old, has gone four years without needing treatment.
Stahls says stories like Eva's make it all the more important that cancer research gets the money it needs.
"[It's] to alleviate suffering, and to give cancer patients hope, families and their loved ones hope, and to help find a cure," says Stahls. "We all need to strive to make the world a better place. And Terry's dream was to have a world without cancer in it."
You can register for, donate to, or find your local run at the links above, or by searching the Terry Fox Foundation's website.
"Bring your phones, bring your water bottles, and bring your spirit, your enthusiasm," says Stahls. "We all know the spirit of Terry Fox has a home in our community."