Now Playing
Coleman Hell - Fireproof
08:01PM Aerosmith - Love In An Elevator
07:58PM Clash - Should I Stay Or Should I Go?
07:54PM Train - Drive By
07:51PM Pat Benatar - Hit Me With Your Best Shot
07:48PM Katy Perry - Hot N Cold
07:44PM Stray Cats - Rock This Town
07:41PM Magic! Feat Sean Paul - Lay You Down Easy
07:37PM Men At Work - Down Under
07:34PM Walk Off The Earth - Fire In My Soul
07:29PM Counting Crows - Mr. Jones
07:26PM A Flock Of Seagulls - I Ran (So Far Away)
07:22PM Serena Ryder - Got Your Number
07:19PM Creedence Clearwater Revival - Bad Moon Rising
07:15PM K\'Naan - Wavin\' Flag
07:10PM Def Leppard - Love Bites
07:06PM Alanis Morissette - Ironic
07:03PM Imagine Dragons - Believer
06:59PM Paul McCartney - Maybe I\'m Amazed
06:55PM April Wine - Just Between You And Me
06:51PM Pharrell Williams - Happy
06:46PM Billy Idol - Rebel Yell
06:42PM Maroon 5 - Misery
06:37PM Gowan - (You\'re A) Strange Animal
06:34PM Shawn Mendes - There\'s Nothing Holdin\' Me Back
show more ↓
show less ↑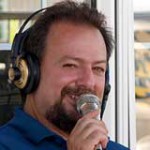 Eric Wickham
Kenny Trenton
Reporter at 93.5 Moose FM.
Now Playing
Coleman Hell - Fireproof
08:01PM Aerosmith - Love In An Elevator
07:58PM Clash - Should I Stay Or Should I Go?
07:54PM Train - Drive By
07:51PM Pat Benatar - Hit Me With Your Best Shot
07:48PM Katy Perry - Hot N Cold
07:44PM Stray Cats - Rock This Town
07:41PM Magic! Feat Sean Paul - Lay You Down Easy
07:37PM Men At Work - Down Under
07:34PM Walk Off The Earth - Fire In My Soul
07:29PM Counting Crows - Mr. Jones
07:26PM A Flock Of Seagulls - I Ran (So Far Away)
07:22PM Serena Ryder - Got Your Number
07:19PM Creedence Clearwater Revival - Bad Moon Rising
07:15PM K\'Naan - Wavin\' Flag
07:10PM Def Leppard - Love Bites
07:06PM Alanis Morissette - Ironic
07:03PM Imagine Dragons - Believer
06:59PM Paul McCartney - Maybe I\'m Amazed
06:55PM April Wine - Just Between You And Me
06:51PM Pharrell Williams - Happy
06:46PM Billy Idol - Rebel Yell
06:42PM Maroon 5 - Misery
06:37PM Gowan - (You\'re A) Strange Animal
06:34PM Shawn Mendes - There\'s Nothing Holdin\' Me Back